My name is Ksenia Khmelnitskaya and I'm the founder of Philosophia de Natura.
ABOUT PHILOSOPHIA DE NATURA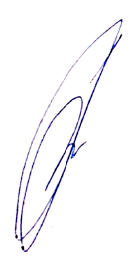 Our company has been active for 5 years now, and I would like to tell you a little about how it started and about the principles that we follow when producing our goods.
I spent most of my childhood in the countryside. My father was a bee-keeper, and for as long as I can remember, our whole family was involved in the process of bee-farming. The kids would wax bee frames or extract the honey. The parents would take care of the bees breeding them and transferring them to honey sites. Thanks to my family, I learned a lot about the quality of honey and its various sorts when I was very young.
Besides keeping bees, our family also ran a large vegetable garden. We would preserve fruit, berries and vegetables. I will never forget the taste and fragrance of home-grown food.
Later, after moving to a big city, I was disappointed to learn how difficult it was to find natural food there, natural food that would be rich in taste. All the products seemed too sweet, too sour or artificially flavored, some had no taste whatsoever. My disappointment became bigger after giving birth to a child. It was virtually impossible to feed my family natural, safe and nutritious food.
Thus, I decided to start my own company manufacturing high-quality natural food products for people who care about their health and prefer pure flavor of natural food.