This is our bestselling unique marmalade. It consists of 100% natural top-quality fruit and berries which are carefully processed into puree. No artificial coloring or flavors are used ensuring the high quality and safety of our goods. Glucose-fructose syrup is used instead of sugar to emphasize natural flavor of fruit and berries. We also add citrus pectin to provide jelly-like consistence of our product, it's a natural absorbent.
This home-style marmalade is made of top-quality ingredients and contains at least 50% apple puree. This marmalade has a very rich yet natural flavor. It also has a very tender consistence, it literally melts in one's mouth. As always, we make sure the natural taste of fruit and berries remain virtually unchanged and only add a little sugar as natural preservative.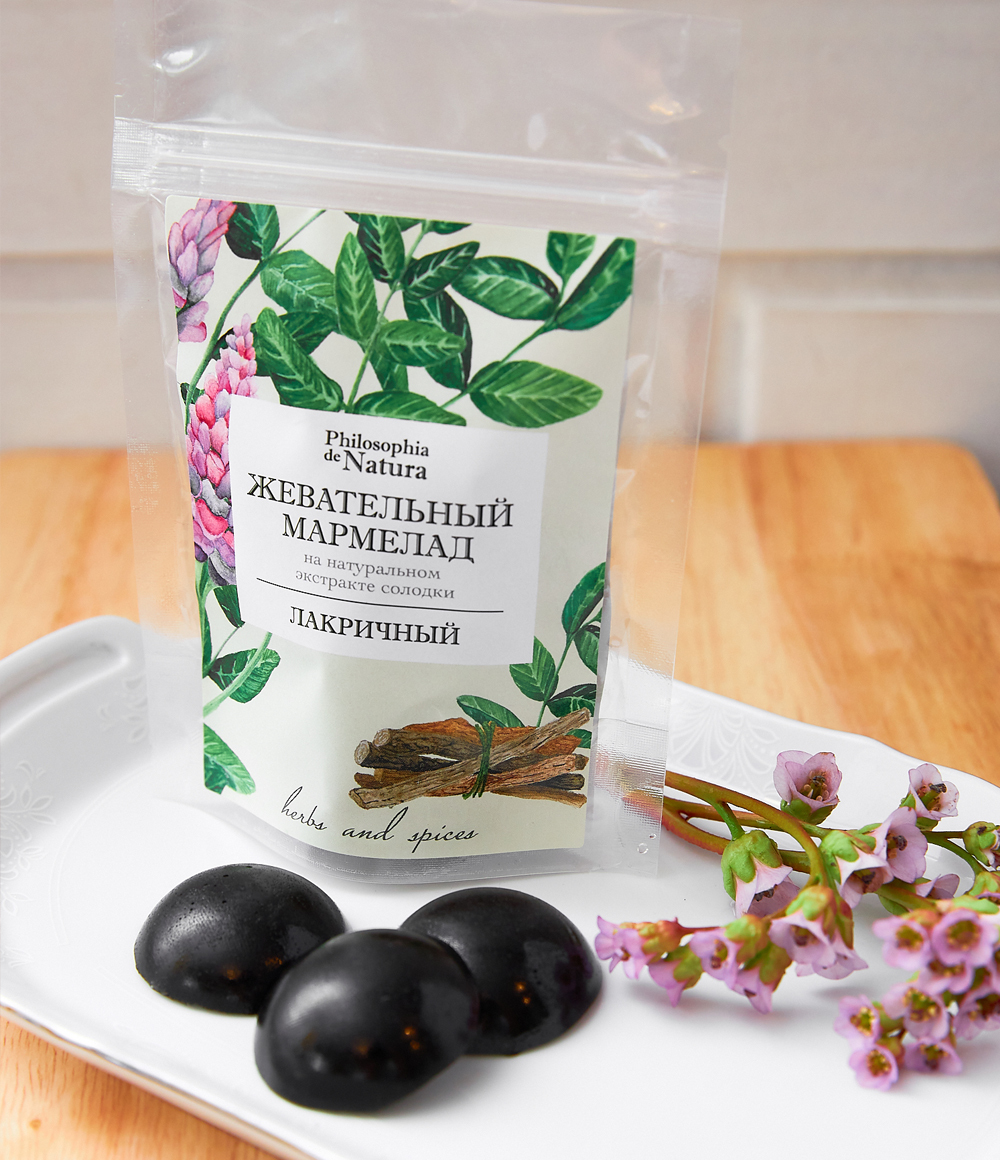 CHEWING MARMALADE
HERBS & SPICES
We use herbs and spices to make our marmalades nutritious and good for your health. People have been using herbs and spices for thousands of years in order to improve their immune system, steady their nerves or boost their body energy. Our Herbs & Spices series of marmalades can help with any of that. These marmalades are safe, produced from the natural ingredients they are genuinely delicious.